Description
| | |
| --- | --- |
| | |
| | |
| | |
| | |
| | 05 / 06 / 07 / 08 / 09 / 11 / 13 |
| | Turquoise (313), Red (317), Yellow (319) |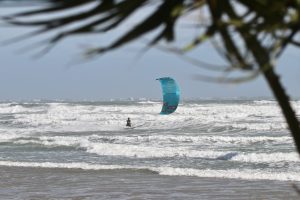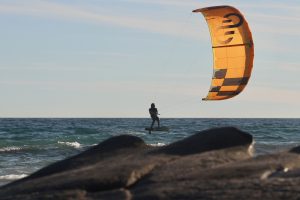 / PERFORMANCE Features
●  Three strut Open-C Hybrid design
●  High-performance kite for wave, freeride and foil kiting
●  Rapid and direct pivot turning characteristics
●  Stable downwind drift for carefree surfing
●  Medium aspect ratio for huge wind range and low end
●  Light bar pressure for single hand control
●  New bridle system with added trim option for customized performance
●  Superior materials like X4 canopy and XT cloth made by Techno ForceTM/ CHANGES for 2020
●  Flattened arc for more low end performance and optimized power generation in turns
●  Additional kite sizes to complete quiver
●  More sweep in the wing tips for better upwind and low end performance
●  New five-point bridle system for increased stability and linear bar feel
●  Additional trim option in the front bridles allows customization of turning behavior
●  Redefined trailing edge load diffuser reduces flutter and improves durability
●  Thinner battens for less weight
●  New load dynamic super seam to increase durability and avoid seam damage
●  New Extreme Tenacity LE and strut material by Techno ForceTM
●  New bridle deflector to cover the LE closing seam
/ DESIGN Vision'Surf' is the essence of our WSeries kite's origin. This is the wing Eleveight CEO and designer Peter Stiewe rides when slicing through the faces of Portuguese slabs, dropping into South African wedges or hitting the lips of Brazilian walls. It combines pivotal turning with extra smooth power generation and unmatched downwind drift – its performance was proven in maxed out Nazaré but also transfers to small wind swell at everyday spots. The third generation is equipped with our new trimmable five-point bridle system and comes with a flattened arc that improves the low end strength while optimizing the power generation in pivotal turns. We also increased the sweep of the wing tips, strengthened the seams and upgraded to the latest XT material by Teijin for the leading edge and struts. The WS is your ticket to the green room./ DESIGNER Quote

The WS kite design is a surf specialized wing with outstanding and intuitive handling. It turning character and drift ability makes him the perfect companion in all wave conditions.