Here at Exmouth Surf Centre we are happy to trade in your old kite, board, bar, harness or any other Kitesurf equipment to put towards your new equipment.
Trading in your gear means you can get that dream set up faster without the hassle of selling your used equipment yourself. We always try to give the fairest possible price for trade in equipment.
HOW IT WORKS –
You can bring your equipment directly to the shop or EMAIL us pictures with details of year and model and a fair description of the equipment condition.
Once we have seen the equipment either in person or with pictures we will work out a trade in value for you which you can then use against the purchase value of any new equipment.
We will trade in any equipment in working condition.
If you are able to come to the shop, too easy, we ask you to bring the equipment in for a final inspection ( Kites will be inflated and left inflated for at least half an hour )
If you aren't able to come to the shop or aren't in Exmouth you can send us the equipment and once its been checked over to match the description we will issue the credit against your new equipment.
We carry a large range of stock from various brands but if we haven't got the exact thing you're after trade ins are also welcome on pre orders too.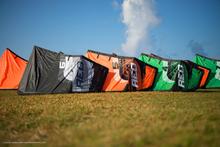 AN EXAMPLE OF HOW IT WORKS –
Mr Joe Blogs brings in his old Twintip board that he wants to upgrade, we check it out and work out a trade in value of $??? Mr Blogs then gets that value off any brand new equipment we have in store or pre order. Mr Blogs walks out the door with a shiny new Kite, board harness etc less the trade in value of his old Twintip Board.
CONTACT US FOR MORE INFORMATION ON TRADING IN YOUR EQUIPMENT