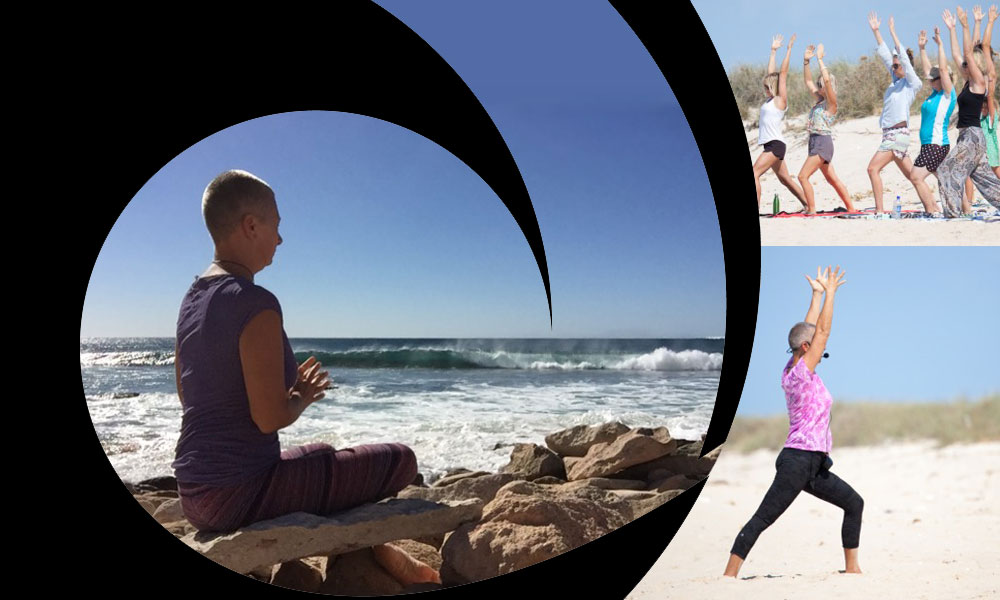 ---
Where: Hatha Flow Private Yoga Studio located in Exmouth
Price: Contact us for more info
Bookings essential, These are private personalised classes tailored to your individual, family or group requirements
We are excited to be able to welcome Naomi Mallin and Hatha Yoga Flow our ESC Yoga team this season. Fact is that Yoga can only benefit your time on and off the water and make your day even more awesome.
Naomi Mallin AKA Hatha Yoga Flow promotes health and Wellness through a mindful Yoga practice. Alongside being a Yin Yoga and Hatha yoga teacher, Naomi is a SUP board surfer and when not practising Yoga can be found out on the water catching waves, a lover of riding and flowing with the waves of life.
"If I can inspire just one person to enrich their life through the practice of yoga that is pretty special, If I can inspire many then thats just awesome. The essence and the integrated practices of Yoga enriched my life, not only did it improve my strength and flexibility, it opened my heart and mind to embrace change, take on challenges and move forward with confidence to explore, dream and discover"
- Naomi Mallin
Hatha Yoga flow will be running private group, family and individuals tailored Yoga sessions to YOUR requirements 
Classes are suitable for all levels, we encourage you to come and to try for the first time to see how it will benefit your everyday life.
Each class will include Yin Yoga poses where we will explore long deep stretching to enhance flexibility and joint mobility while encouraging healing and realigning the body's connective tissues. With deep stretching through the pelvis, hips, low spine and shoulders we will help create spaciousness in the body and stillness in the mind, then we move onto standing poses where we flow slowly between the more traditional Yang Hatha Yoga poses where the emphasis is bringing some heat into the muscles, mindfully flowing one pose to the next with breath and focusing on correct alignment. Classes also include pranayama (breath work) relaxation.
With a regular practice you will experience improvement in your overall fitness levels, strength and flexibility. The breathing component helps to focus the mind while the relaxation brings a sense of peace and well being.
Naomi believes that yoga is not just for the young and flexible it should be accessible to anyone who wants to give it a go regardless of fitness levels, past and current health conditions and age, so whether you are new to yoga or have been practicing for a while, Naomi will be able to offer options and modifications throughout the practice to meet your individual needs.
---
We can arrange
private sessions
, perfect as gifts or to share with loved ones and friends on a special occasion.
Contact
us for more details