Kite Surfing in Port Hedland
We've been getting so many enquiries from people interested in Learning Kitesurfing from Port Hedland and also an increasing  amount of enquiries from experienced kiters heading to Port Hedland who want to know about the kitesurfing options in the area.
We've asked the questions to the locals and put together this guide to kitesurfing in Port Hedland trying to answer all the frequently asked things and giving a guide to both beginners and the more experienced.
Seems to be something on offer for everyone ups there from flat water enthusiasts to foilers and even the odd novelty wave on occasions 🙂
SPOIL BANK
It seems that Port Hedland has two main kitesurfing destinations, the first and most popular is the Spoil Bank, this tends to be the goto in Summer months and its the spot we will look at first. You can see a google map image of the spot below.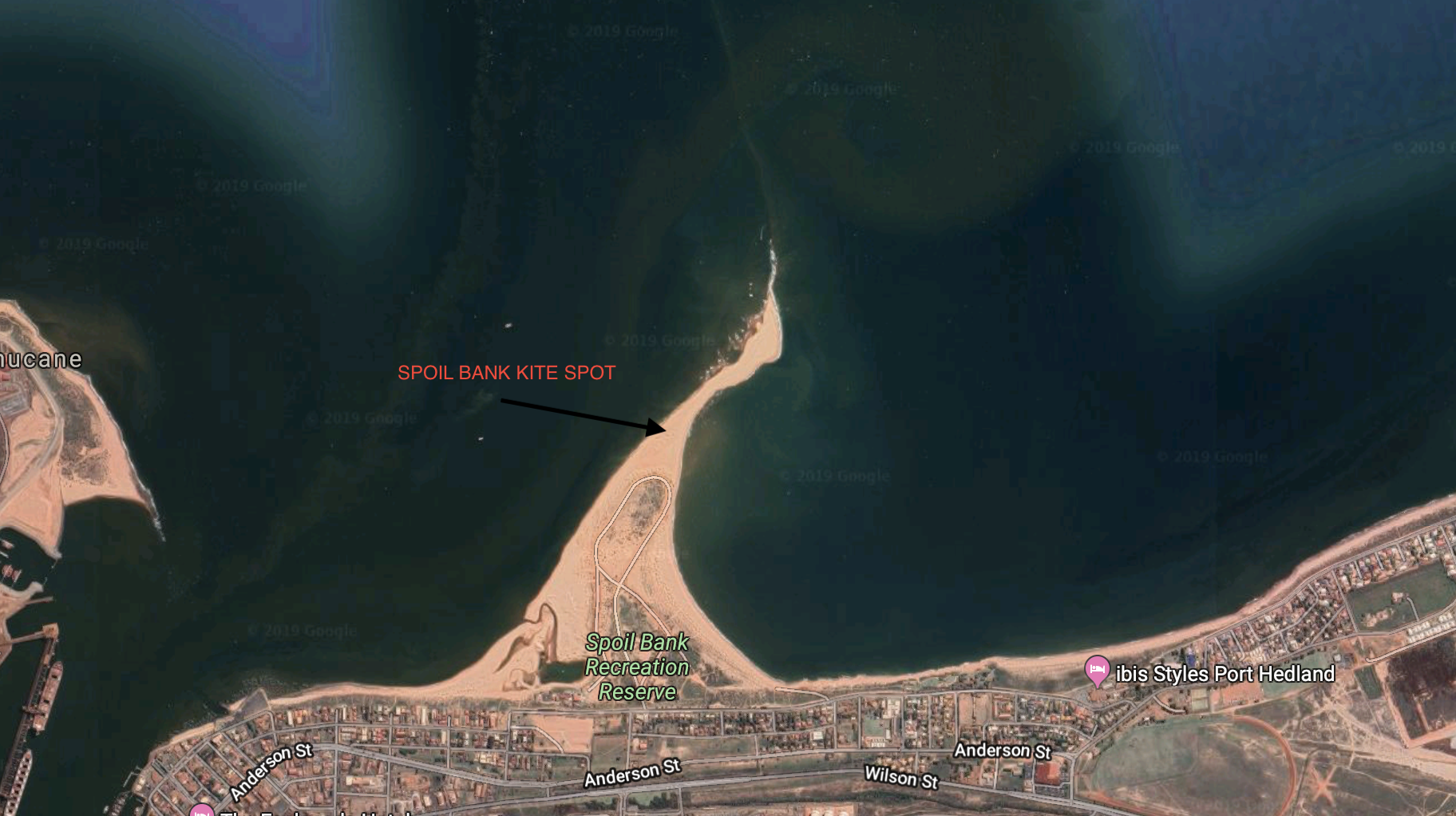 THE SET UP:
Works best on summer NW or  WNW winds which tend to build in the late afternoons, a look on any forecasting sight and you'll see this is a fairly common weather pattern through the warmer summer months. Below is a look at this weeks forecast where you can clearly see a pattern, looks better towards the end of the week 😉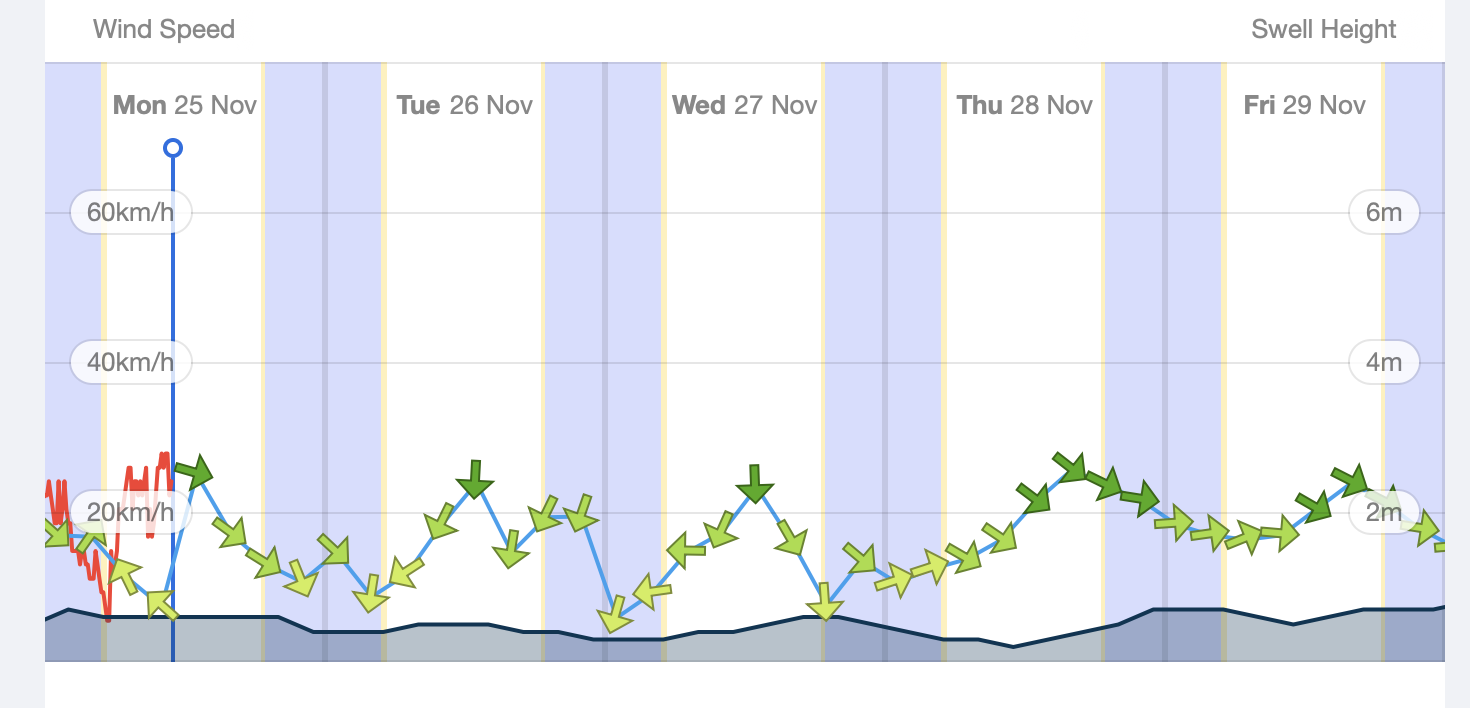 Winds tend to be much lighter than the more southern Western Australian kitespots, the average size kiter at around 80kg would be using kite sizes between 12-14m to make the most out of the average daily wind conditions over summer. It can get windier but is generally a light wind spot. If you were looking for a full quiver of kites just for Hedland you may even consider a 12, 14 & 17m as a bigger kiter, we reckon the single strut kites would be perfect in these conditions.
Most people kite in the flat water on the Eastern side of the Spoil bank and take advantage of some very nice butter flat water, do be aware that it is offshore at that point and looks like a long drift across the bay. The spoil bank is Kitable on all tides but beginners may want to kite on the low tides as there is the safety of an exposed sandbar that prevents a long drift across the bay if you come unstuck.
On a SE wind there can be very small waves at the Spoil Bank with side offshore conditions, these conditions would be for expert kiters only, getting blown downwind into the shipping channel wouldn't be much fun and potentially damaging to the local kite scene causing future restrictions. The best advice would be head to Pretty pool in a SE wind as its safer option and cleaner wind.
A local foiler informed us that on the high tide kite foiling is great at the Spoil Bank and really suits the lighter winds, obviously if you are foiling only you'll need to consider a smaller kite quiver.
Access to Spoil Bank is by 4 wheel drive and most crew will launch of their trucks on the beach.
Very friendly scene with a few locals to be found most windy days, bring an esky as after kiting beers are the go 🙂
PRETTY POOL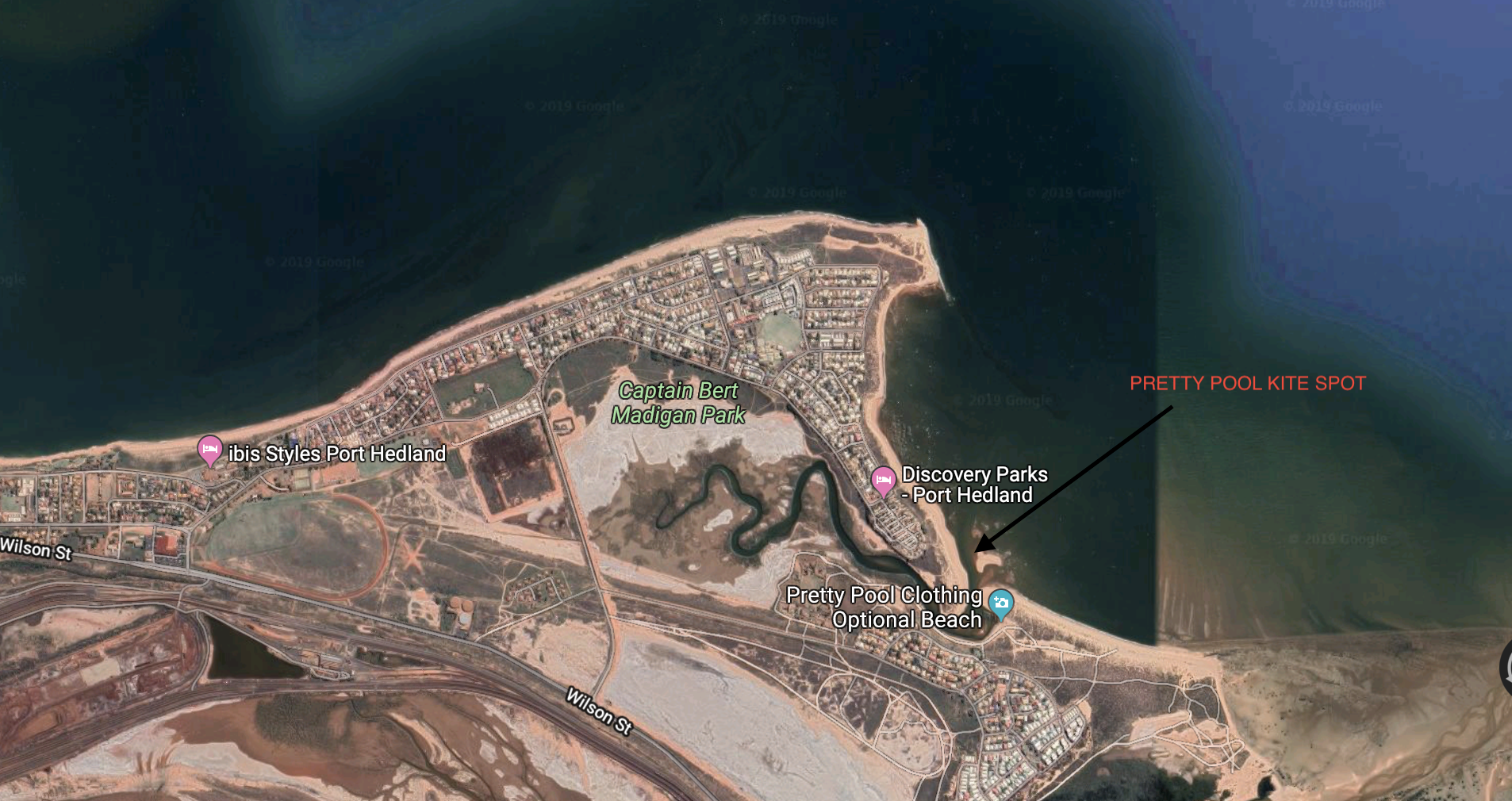 Pretty Pool is the goto in SE winds over the winter months.
THE SET UP
Pretty Pool is only Kitable on high tide in SE winds.
Winter SE winds tend to be a bit stronger but the rare days very strong winds come through it can get very gusty as the wind comes off the land. Winter kiting could see you use your small kites but probably a 9 would be the smallest you'd need here.
Please feel free to message us with any info we may need to add to this guide, these local spot guides are designed to help out newcomers in these areas and help travelling kiters choose the correct spots. We get all our information from local kiters and rely on their experience to put these guides together.