Kitesurf and SUP Lessons For Karratha and Port Hedland
We have recently been getting a heap of enquiries from further North regarding kitesurf lessons. It seems like the kitesurf scene in particular is strong and ever growing In Karratha, Port Hedland and the surrounding areas.
I haven't been lucky enough to get the time to explore the kiting scene further North than Exmouth but Im told by the people in the know that there are some great conditions to be had and wind all year around with the chance of scoring sessions over winter too. We have had a number of students from Hedland in particular and were stoked when we got sent this picture of a former student from last year. Looks like a great spot, we are excited to kite there one day.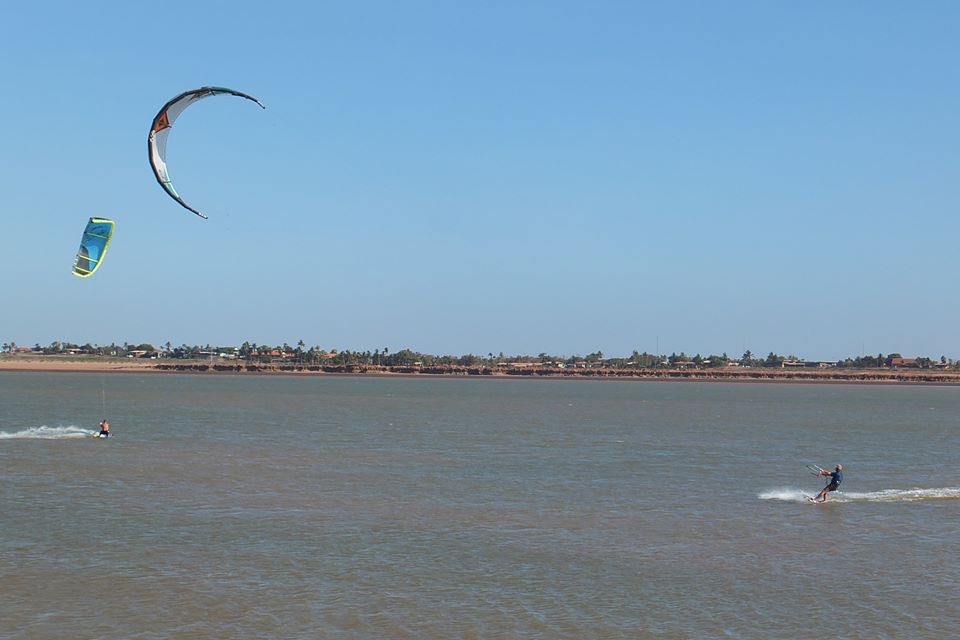 We are looking at tailoring some new services aimed at our customers further north and are currently in talks with the Town Of Port Hedland regarding permits for running some kitesurf lessons over a two week period some time this year. All going well we are hoping to get on the road and be able to offer lessons for those keen to get into kitesurfing but can't make the trip to us.
We are also looking into the idea of running kitesurf camps especially aimed at those looking to learn kitesurfing in karratha and Port Hedland. The camps would run over a week and would have daily lessons, kind of like a crash course in kitesurfing. We would run the camps from our base in Exmouth where the conditions are perfect for learning. The camps would include accommodation, transport and all food, all you have to do is get yourself here and the rest we take care of. Numbers would be kept to 6 people per camp to ensure the best progression.
We are very keen to gauge interested form you crew further North, and would love to here your thoughts and suggestions.
If you are in awe watching the ever growing kitesurfing crew at the Local beaches around Port Hedland and Karratha, get in touch with us to talk about how we can get you out there with them.