Kitesurfing in Perth WA
We love to hear how everyone else is enjoying their kitesurfing all over the world. The great thing about our sport is how it brings people from all over to well established kiting destinations. We are lucky to live in one of the worlds favourite kiting destinations up here in Exmouth and the Ningaloo area, we often get the chance to sit down over a beer and hear stories from travellers of their home spots.
I've started a new blog section to document some of these stories to share the global stoke of kiting. To get the ball rolling we asked friend, colleague and all around good guy Shannon to share a few words about kiting just a bit further south in Perth. Shannon's local beach is Mullalloo North of the river in Perth.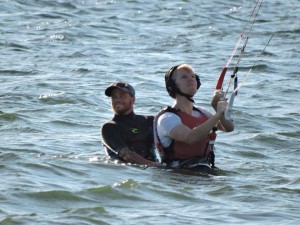 Shannon's also a recently certified KA instructor
'Perth offers a great range of places to kite. From choppy kickers, waves to butter flat. Throughout March we still get some solid seabreezes. (Personally kited 16 days of March and was away for the first week)'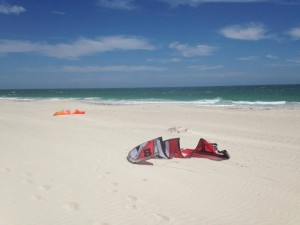 Whilst it's often busy, Shannon reckons you can still score empty beaches with a bit of timing and imagination.
'There is always a great crew out and always keen to go on group down winders. Someone to always watch your back. Watched a guy lose his kite, within minutes 2 guys had responded straight away and rescued not only the kiter but his gear too happy days.
The beaches offer a big area to launch and land with many stretches of coast from south to north Perth. Right in the centre of Perth has some great flat water spots'.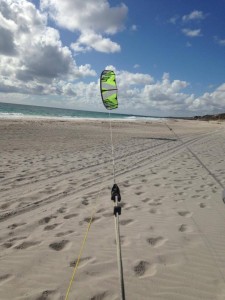 Before the 4pm rush hits the metro area.
Shannon is always happy to share a session at his local beach so if you're looking to kite in Perth anytime let us know and we can forward his details to you.
If you want to share your local spot or even just a particularly good kitesurfing session, send us the details and photos to any of our various contact methods HERE