Kitesurfing Ningaloo at its Best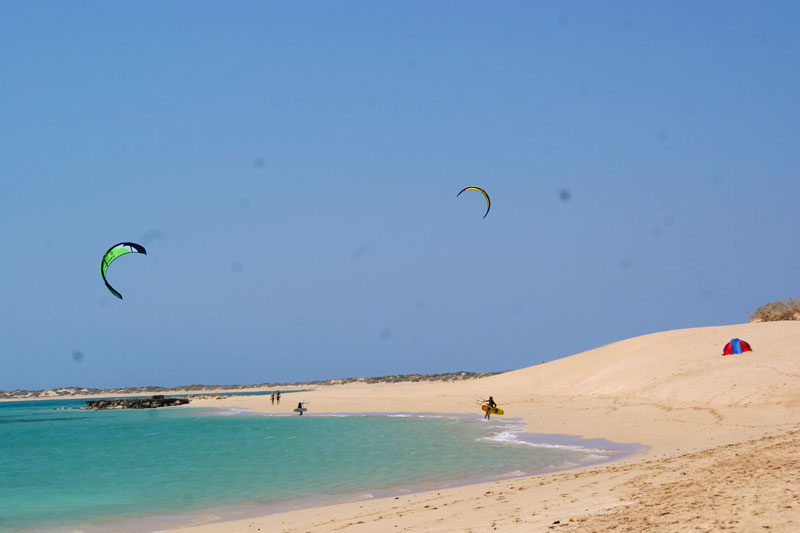 This shot sums up a typical Ningaloo  kitesurf day. Introducing our number 1 kitesurf lesson location. Mesa has something to offer everyone, the geography of the coastline here means that you have both perfect butter flat water for the more advance riders and cross onshore for the more fresh to the sport. Mesa is Exmouth Surf Centre's go to for just about all conditions, perfect for the kiter with a family in tow with swimming areas sheltered from the wind meaning you can be out in 25knots and safely have your kids swimming nearby. Quite simply, kitesurfing perfection at Mesa in the Cape Range National Park.
For more info on this spot give us a call or drop us an email.