Kitesurfing, Surf and SUP the Ningaloo Reef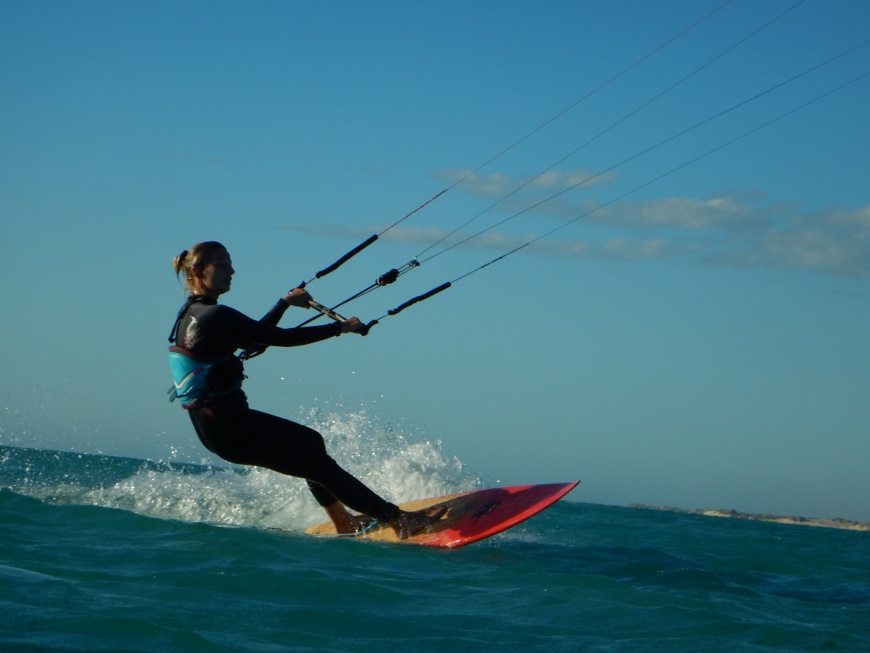 What the Ningaloo Reef has to offer!
Exploring the Ningaloo Reef is an ongoing journey. Even after 2 years you can still find new beaches, new snorkeling spots and new wild life you have not seen before.
There is so much to see and do if you like outdoor activities.
If you like water sports the Ningaloo area is a playground for all water based activities.
Surfing – In the winter months from April until August Surfers come from all over the country to this unique paradise. The waves are great, the water is clear and it is an all round pleasant temperature.
Being based at the Lighthouse Caravan Park all major Surfing Spots are either within walking distance or only a short drive away. There are waves for everyone from beginners through to experts, everyone can find the perfect wave.
You do not have a Surf Board or forgot to bring your own? Come and see us at Exmouth Surf Centre for hire options of one of our Soft Top Surfboards at Exmouth Surf Centre to join the line up in the surf.
Stand Up Paddle Boarding – Stand Up Paddle Boarding is a growing sport everywhere in the world. Whether you like the flat water or the waves Exmouth and the Ningaloo Area have got something to offer everyone.
We have discovered some amazing SUP Spots in the time we have been here. When the conditions are right you can cruise along the flat water and watch the sea life swim past underneath the board. Come and join us and explore the beauty of the Ningaloo Reef from above. If you need a Stand Up Paddle Board, we have got some for Hire at Exmouth Surf Centre, even for those who cant fit the big boards in or on top of their car we have got the new range of inflatable Stand Up Paddle Boards available that will fit in any car.
Kitesurfing – There are several spots for Kitesurfing in the Ningaloo Area. Kitesurfing is one of the most popular outdoor sports in Western Australia. Whereas Perth and surroundings use the Seabreeze over the Summer months, here in Exmouth we can kiteboard all year round. The mild weather conditions up here make Kitesurfing even over the winter months a pleasant activity. Uncrowded beaches and stunning flat water spots make this place a unique place for Kitesurfing. For those who like kiteboarding in the waves there are great spots to be found. If you want to learn to Kitesurf or for those who forgot to bring their Kitesurfing gear, contact us at Exmouth Surf Centre and we will sort something out for you.