Konrad Kitesurf Foil @ Exmouth Surf Centre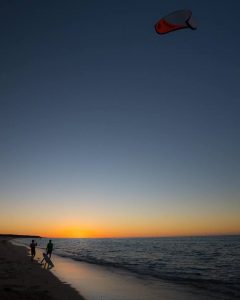 Its official we are hooked, now total foil junkies craving those light winds for cruising, carving and just enjoying learning something new… After having the Konrad Kite Foil out in all kinds of conditions, getting to grips with light wind techniques has been fun but whats really got us super keen is the free ride capabilities with small kites and waves.
We've gone through the process on this foil with all three mast sizes as we prepare for our 2018 introduction of Kite Foil lessons to the school. The three masts really help the progression process, obviously the shorter mast is a great tool for the initial attempts but its also proven a life saver when we have had low tide sessions, the shorter masts would really suit large tidal areas where getting over 1 meter of water isn't always possible.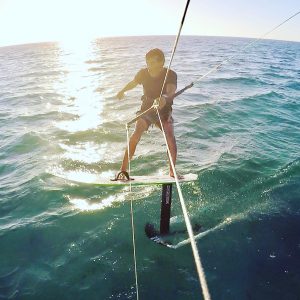 The step up to the 60cm mast really wasn't such a big jump after a few sessions at 30cm, some of our team are really getting into surf foiling too so have chosen to mainly ride this mast length as it seems to be the popular size for paddle and prone foiling. Its crazy how high you feel with this mast, you'd swear that you were 10foot tall 🙂
Stepping up to the larger of the masts was an exciting time and once we got a few sessions under the belt this really unlocks the free ride capabilities. The ability to lean right back and charge upwind on the longer mast is amazing. This has to be the most fun kiting Ive personally had for a long time, with the absence of waves over the later summer period up here in Exmouth foiling has really kept me hungry for kiting and have found that carving downwind on the open ocean swells has been great as a substitute for waveriding, infact I know looking for foiling conditions over anything else 🙂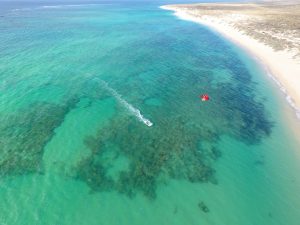 With total confidence in the Konrad foil we have decided moving forward this will be our foil of choice for our personal sessions and all teaching in the future. As I write this we are awaiting our new stock to arrive, get in touch to find out when our next demo day is or if your keen on locking in some lessons.
Below is what Konrad say about their Foil.
Years of development have gone into the Versa foiling system, a comprehensive system allowing the rider to access many different styles with the one product. The Versa foil system has been designed to give you options to match your growing skills so it will not be discarded due to limited performance.
The materials chosen for this system are top of the line to give quality, strength and longevity.
Key Features
Kit includes 3 mast sizes to take you from beginner to advanced.
Unique design wing and stabiliser set are stable and easy to ride, yet high enough performance that you won't get bored of them.
Multi mount system for through board or slide mount.
Heat treated masts with a very efficient profile.
Billet CNC machined aluminium fuselage.
The convenience of a single screw size across the major components.
An optional tracking fin is included, ride with or without.
Packed in a padded carry bag, with stainless steel hardware, tool and grease included.
3 Mast Sizes Included (40|60|90)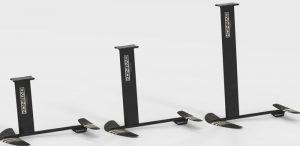 Riding a foil is awesome. However, we know that you need to get used to it, which is why we have included 3 mast sizes in the kit. Use the short mast to get used to the foiling feel, and getting up on the wings for the first time.
Progress to the medium mast, and perfect your foiling technique.
Use the full size mast to get the most out of your foil, with the length enabling aggressive pointing upwind, and superior glide over chop.
Engineered Wings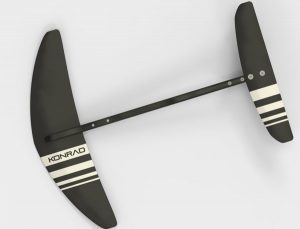 The Versa wings have been very carefully designed using finite element fluid flow computer analysis. The end result is a wing which has very high lift for its size, low drag, and very low stall speeds. In short, its easy to ride, and has a speed range which will amaze you.
The wings themselves have been CNC machined from G10, this means their shape is precise and durable.
Tracking fin

The included G10 4cm tracking fin will help you if you need that extra grip up wind. You have the freedom to ride with or without this fin.
Multi mount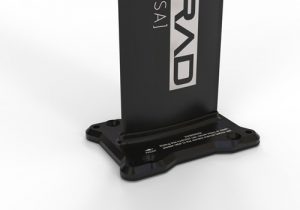 Through mount or slide mount options are included with the multi mount system. The mount is CNC machined from an aircraft grade aluminium billet for a great strength to weight ratio. The included backing plate protects your board.
Carry Bag

A soft carry bag to house your foil and all parts (dis-assembled) is included.
The bag has a shoulder strap and a high density insert to protect your Versa foil.