Life After Kitesurf Lessons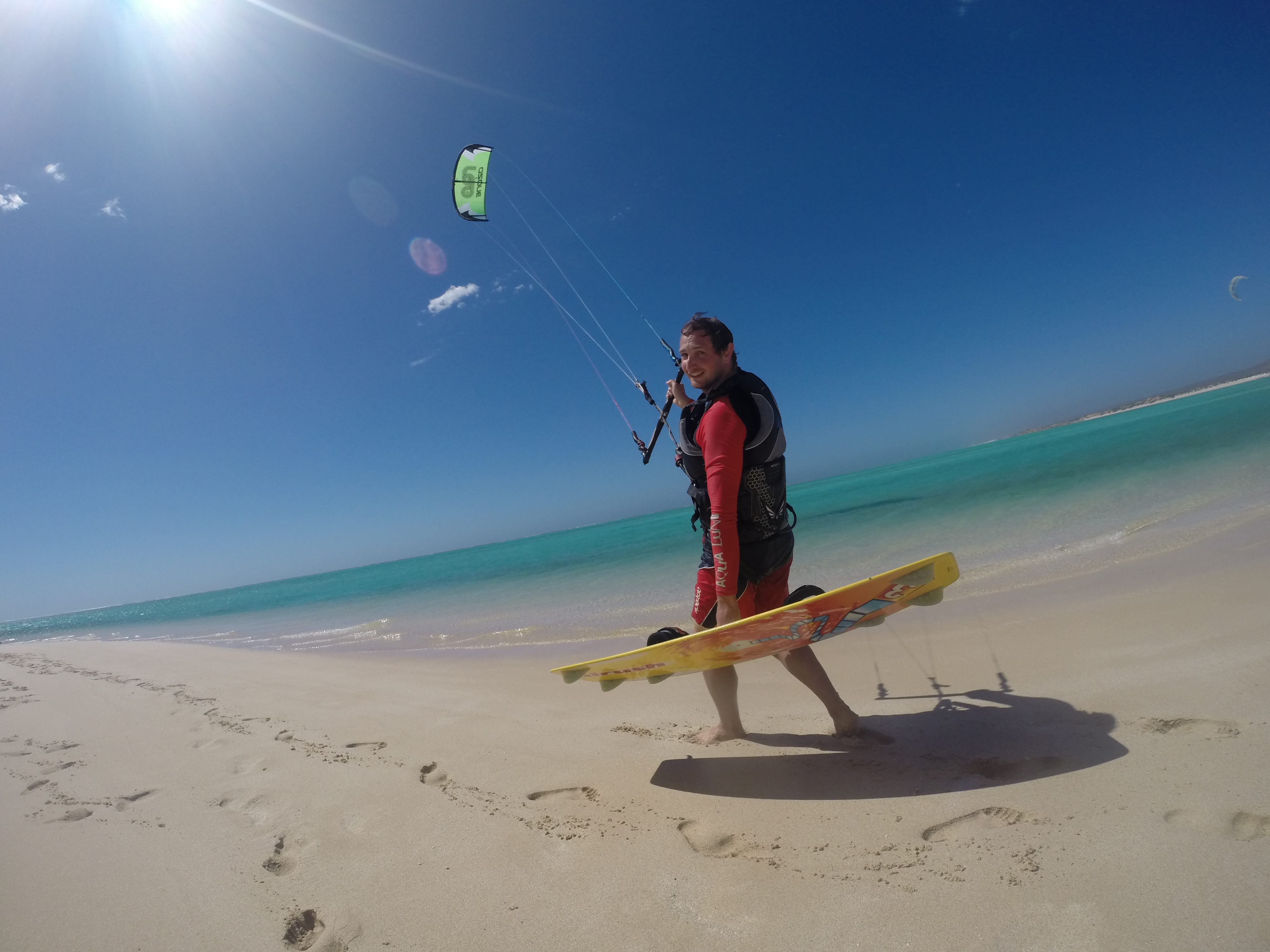 Congratulations on making the best choice in learning to kitesurf with a certified instructor, the time and money you invest at this early stage is quite possibly the most important purchase you will make on your journey to becoming a truly independent kitesurfer. Not only will you be able to practise with the confidence that you have been taught and understand all the safety involved but you will also progress much faster with the basic fundamental skills and knowledge gained from proper instruction.
So whats next? Where do we you go from here. Most people decide its time to start looking for their first set of equipment. Second hand or new? What size board and kite should I get? How do I choose the right model kite for my skill level? These are the questions that will be going through your head.
Rest assured that we don't just forget about you when your lessons are over, we are here to help you with all the questions you have and advice you might need. We appreciate you choosing us  to introduce you to the sport we are passionate about, when you choose us as a kite school we make a commitment to help you throughout your kitesurfing journey. Here are just a few of the services we offer to you at Exmouth Surf Centre.
Unbiased Equipment Advice. Yes we do sell kites, but no we are not Sales People. We stock and sell a brand we are happy to teach, play and work with, if you like the kites and boards we sell great, otherwise there are heaps of other brands and models out there that may suit you better. We have over a decade of experience in the kitesurfing industry and during that time have had hands on experience with most brands. We guarantee to give you our opinion and feedback on any equipment you might be looking at buying. Not all kites and boards are created the same, some are better for heavier people, some are designed to be wave kites and others specific to advanced freestyle kitesurfing, we will be here to guide you through the different options and make sure you get the right gear for your progression.
Come Kite With Us. We were beginners once too and fully understand that your first solo sessions without an instructor can be daunting. One thing we will never do here at Exmouth Surf Centre is take money for a lesson that isn't needed. We strongly believe that after your lessons you should have full control of the kite, be independent in the water, be confident in self rescue techniques and understand how to look out for the safety of others in your environment. Once you have reached all these goals then its really about getting out there and practising, who cares if you didn't ride off like a pro on your first attempts, as long as you understand the techniques involved and can practice in safe way, all you need is time in the water to improve. At this stage we invite you to come and kite with us, we genuinely love seeing our students progress, come share a session with us. Whether we are out enjoying a session ourselves or are teaching we will keep an eye out for you. Later down the track if you are struggling to progress we can talk about further advanced lessons, but in our experience most people just need time and confidence on the water.
Keep In Touch. Not all our students are blessed with being able to kite with us in Exmouth after their lessons. We get many students who are here for a short time and take their new skills to practice elsewhere. For you we offer our ongoing support by inviting you to call, email, Facebook or any other form of contact you wish to use. We will answer your questions, advise you on locations and help you with anything kitesurfing. We even try our best to put you in contact with other people who have had lessons with us so that you can share your sessions together.
We hope to see all our kitesurf students on the water in the future, nothing for us  beats sharing the stoke for the sport and seeing the progression of you all. Who knows maybe in the future we will be asking some of our former students for advise on new tricks and techniques 🙂