Description
MA210
A solid balance of stability and maneuverability
Lightweight and strong construction using a 100% carbon fiber layup.
The MA210 has been designed and tested in conjunction with the entire MA front wing range. It provides a solid balance of stability and maneuverability with all sizes of front wing. Fine-tune pitch feeling and performance using the Apex Rear Wing Shims.
Specifications:
Area: 210cm2
Wingspan: 38cm
Aspect Ratio: 6.9 (medium)
Rear Wing Shims
Rear Wing Shims are for experienced riders looking to adapt the speed, stability and maneuverability to their personal preference. These fit between the Rear Wing and Fuselage to adjust the AOA (angle of attack) of the Rear Wing. The Apex V1 complete foil kit includes -0.5deg, -1deg and -1.5deg shims.
All Apex V1 Rear Wings are factory set at the most stable configuration without a shim to provide incredible pitch and roll stability at slow to medium speeds, combined with enough front foot pressure to assist in learning maneuvers.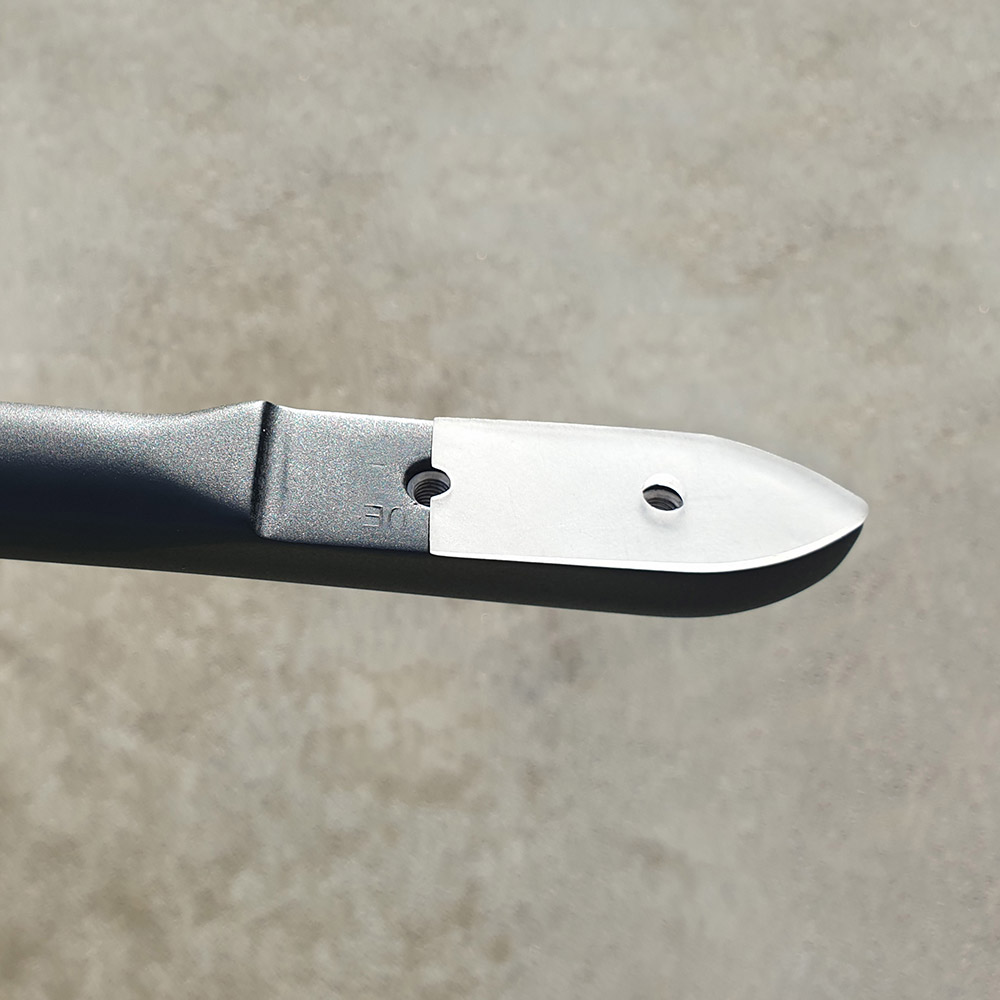 AOA – Angle of Attack
In general the performance effects of using negative degree shims to reduce the AOA are:
 • Increased top end speed and glide performance
• Front foot pressure decreased, back foot pressure increased
• Decreased pitch stability
The higher the degree value, the greater the effects will be. We recommend starting with the -0.5deg shim, then decreasing the AOA progressively with the -1deg and then -1.5deg to feel the effects and find your preferred setting. 
Entry level to intermediate riders – if you feel too much front foot pressure, before fitting a shim to adjust the rear wing AOA, we recommend first adjusting the position of your foil on the board by moving the mast backwards. This will reduce front foot pressure without deceasing stability of the foil.