Description
Light Weight,
Ultra Strong
With easily accessible lift, pump and glide performance combined with precision and maneuverability the new Apex V1 MA hydrofoil range is ready to take your riding to the next level.
Performance designs, light weight, ultra strong full carbon construction finished with a high quality performance surface coating.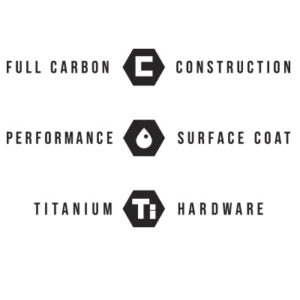 Lift and stability Vs. Speed and Maneuverability
The Apex V1 MA front wings offer an incredibly wide speed range.
In general, the larger the front wing the more lift you will have and the more stable the ride will be.
A larger front wing offers increased low wind/slow foiling speed performance, however your top speed and maneuverability will be slightly reduced when compared to a smaller front wing.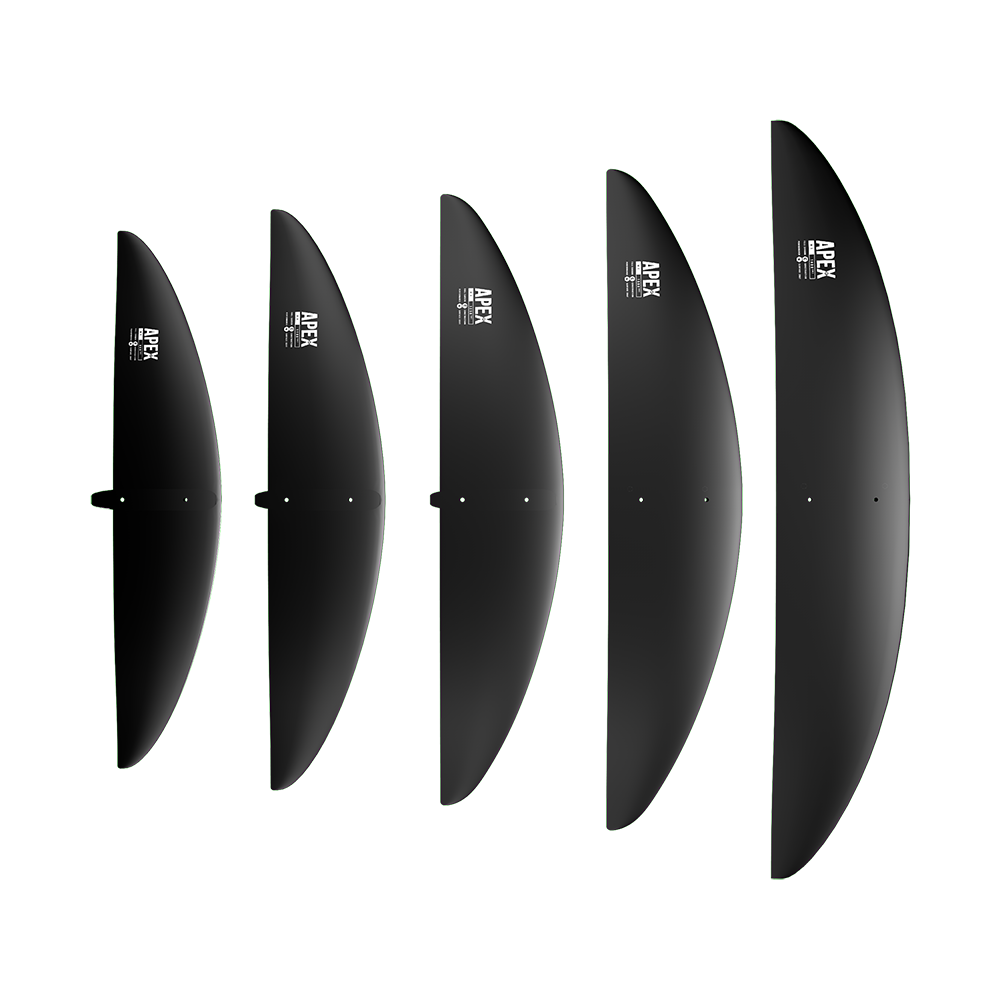 Fully Modular
The entire Apex V1 hydrofoil series is fully modular – interchange front wings, rear wings, fuselages, masts and rear wing shims to customize your setup.
New mast and fuselage sizes compliment the all-new MA range of front and rear wings.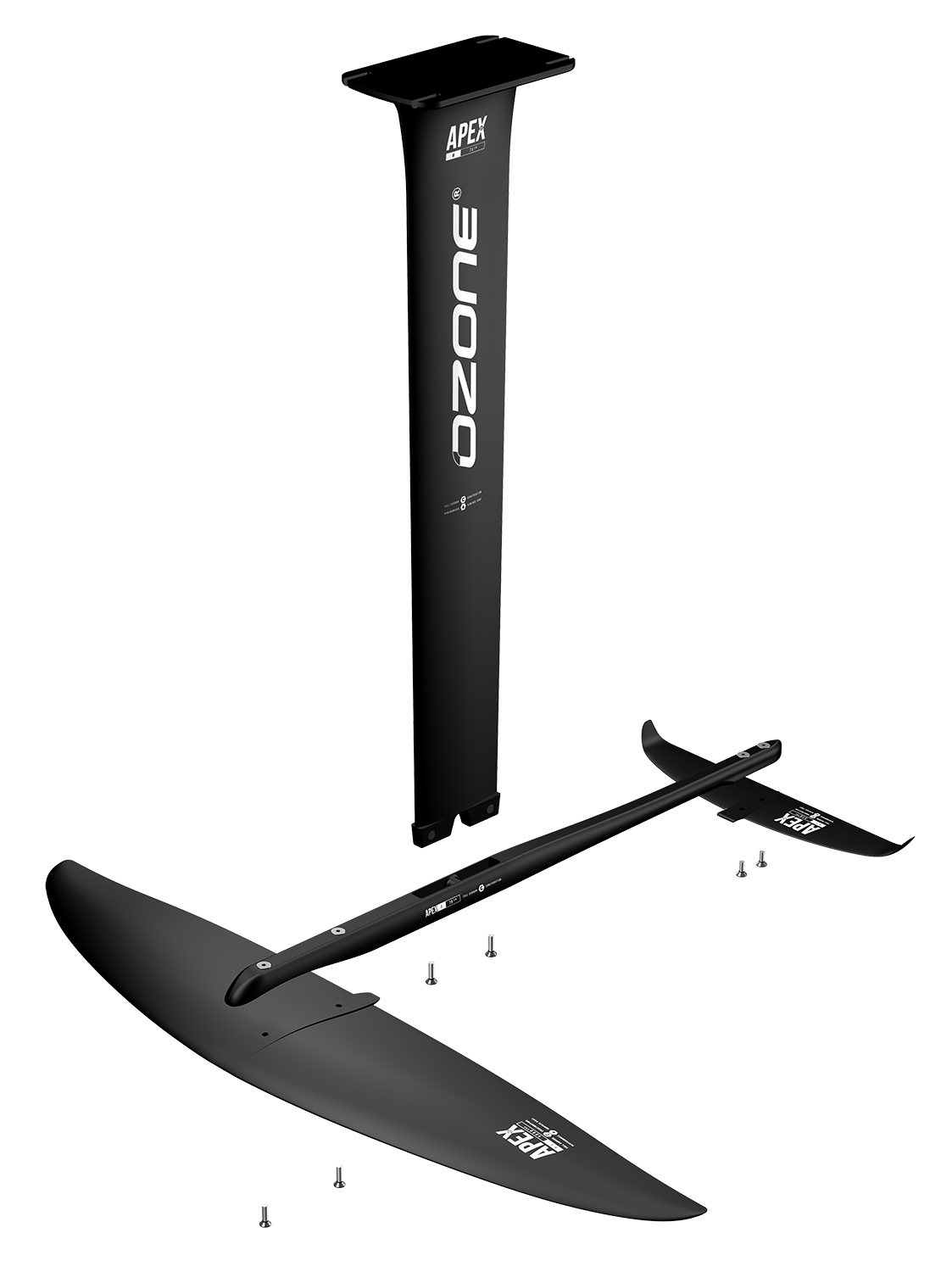 Full Carbon Construction
Lightweight and Ultra Strong
All parts are constructed with an optimum combination of high-density PVC or EPS foam cores and 100% carbon laminates for an incredible strength to weight ratio. All laminations are comprised of a Quadraxial Carbon fiber matrix with high modulus epoxy resin creating superior rigidity in flex and torsion.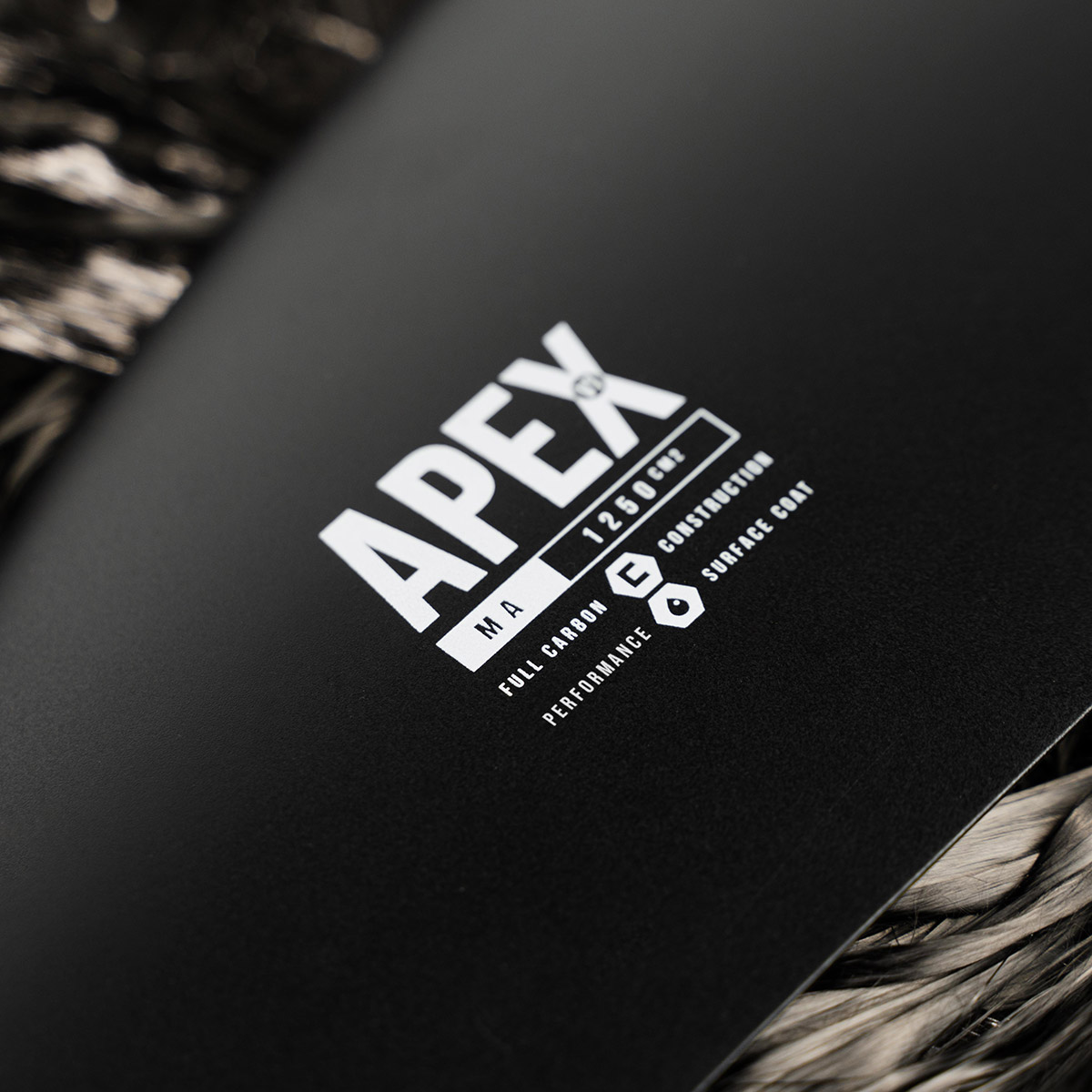 Performance Surface Coat
All carbon parts are finished with an ultra high quality coating used in performance marine environments such as Americas Cup racing yachts. This unique coating provides UV protection to the carbon laminate and an optimum surface finish.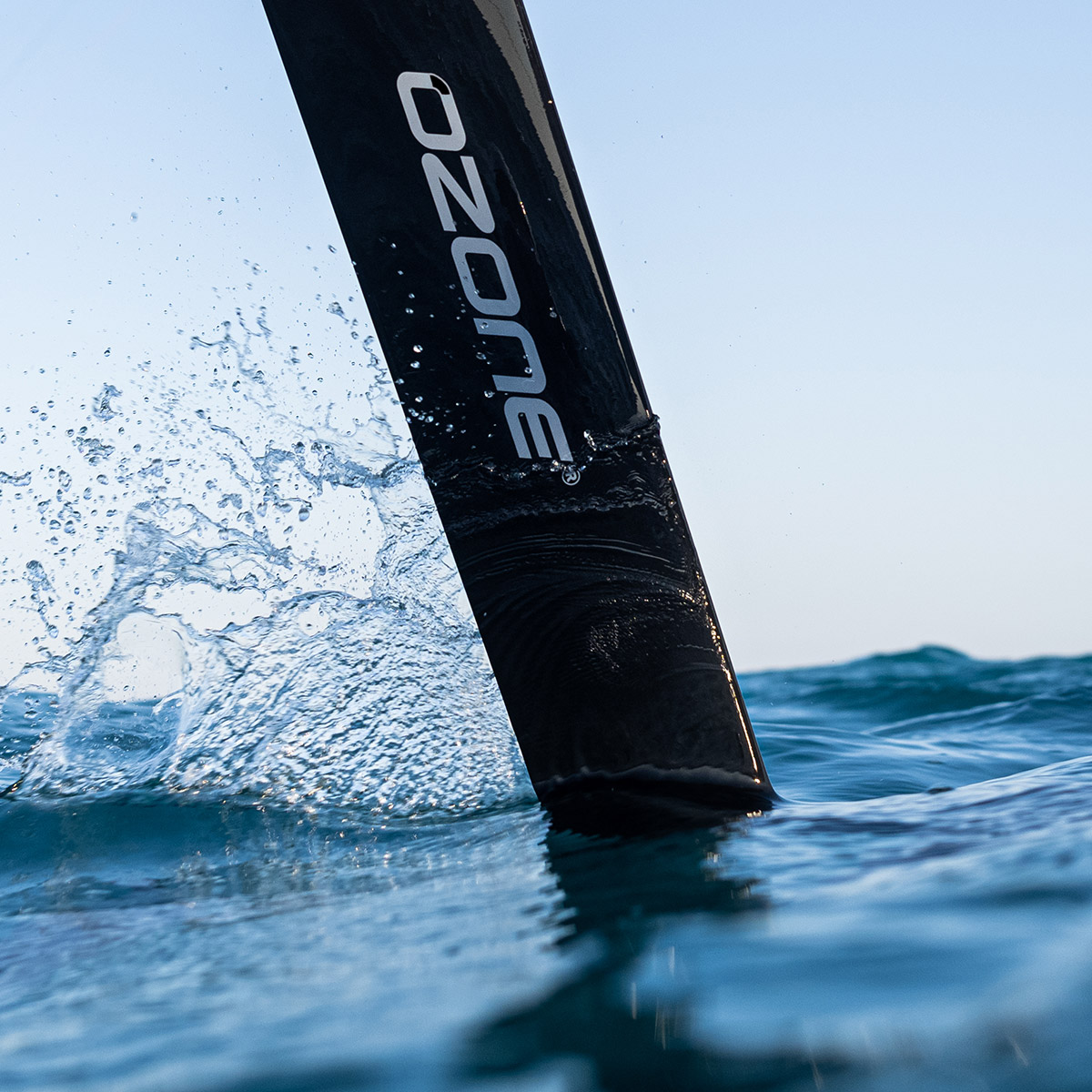 Titanium Hardware
All screws and barrel nuts are CNC machined from GR5 Titanium with a Torx head fitting, guaranteeing zero corrosion and ultimate strength. Each complete Apex V1 foil is supplied with a Torx Key.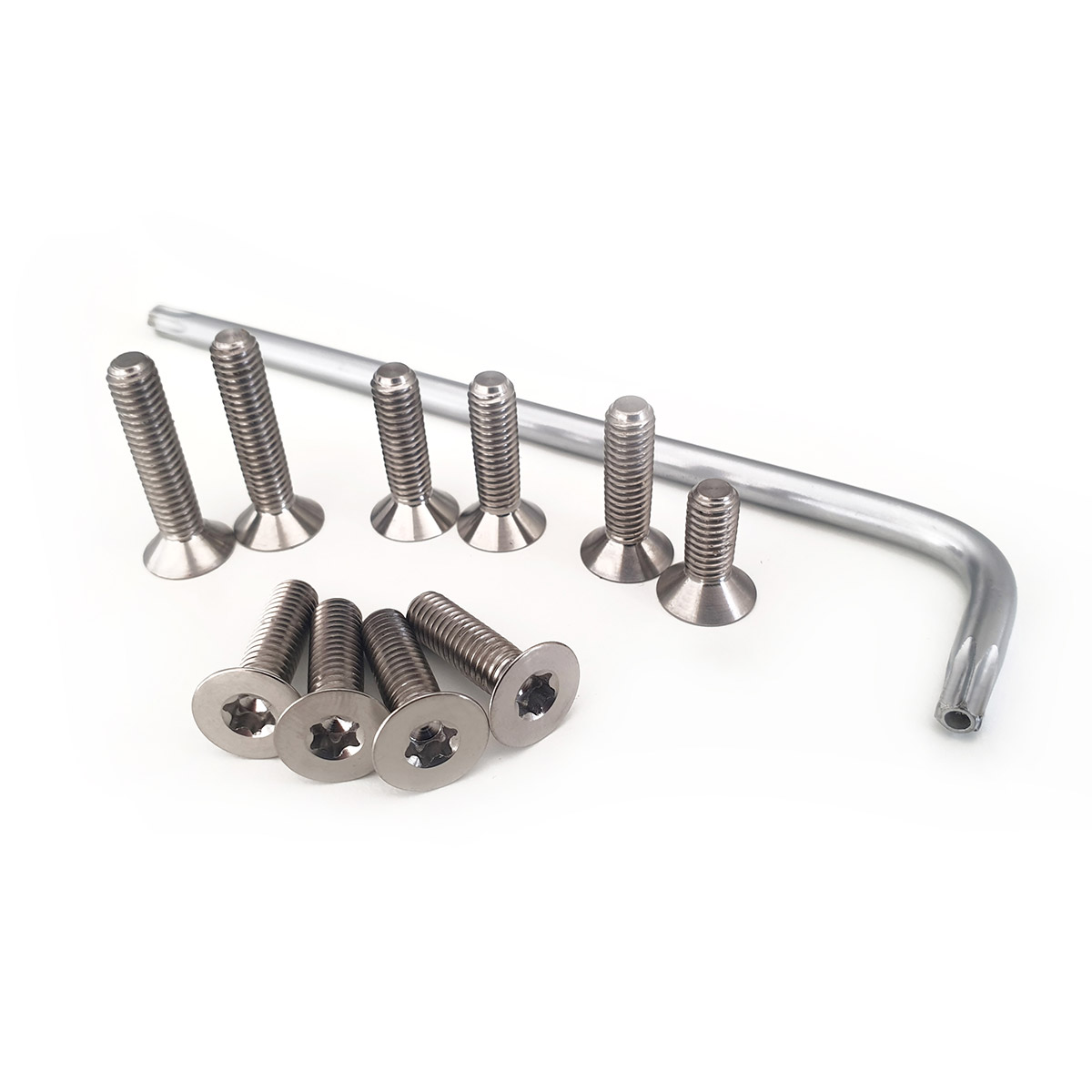 Choosing the Right Wing
Choosing the correct size front wing(s) for your skill level, weight, other equipment and conditions is very important.
Use the foil chart to help find your ideal setup.
We highly recommend consulting your local school/shop/dealer.