Description
WHEN: Dates for 2022 to be announced soon. Please CONTACT US us for enquiries in the mean time
WHERE: Pelican Point, Carnarvon, Western Australia
FOR WHO: This camp is aimed for those with no or little Kitesurfing experience. We start our training at the very beginning, absolutely no experience necessary. Our experienced, certified and professional team will guide you through the learning process in a fun safe environment.
COST: $1250 per person
WHY CARNARVON: We love this spot, consistent winds, heaps of space and flat water make Pelican Point such a great learning location. Couple that with having the Carnarvon Retreat a short walk away making this just the perfect set up for a Learn to Kitesurf Camp.
WHATS INCLUDED: 5 Days intensive Kitesurf Lessons in a group environment with a max group size of 6 students to 2 Instructors. Fully certified, insured, experienced and professional Kitesurf Instructors. Daily Theory and Practical Kitesurf Sessions tailored to making YOU a safe Independent Kitesurfer. All top quality latest equipment is provided for your learning experience throughout the 5 days. Your Instructors will also be on hand at The Carnarvon Retreat throughout the 5 days to answer questions outside of set training sessions.
WHATS NOT INCLUDED: Accommodation, if you need accommodation The Carnarvon Retreat is where the camp will be based. Transport to and from Carnarvon (We can help you get supplies if you don't have transport with prior arrangement) Food and Beverage etc, this Camp is fully Self Catered.
HOW IT WORKS: Our beginner kite camps are here to fully immerse you in Kitesurfing, you will have 5 days of Kite, Kite, Kite, on and off the water our Instructors are here for you. Your schedule will run depending on the daily conditions but a typical day will start with a Mid Morning theory session, don't worry its informal and not like going back to school, our tailor made theory sessions are designed to be fun and useful to your future kitesurfing journey. Most of our Theory Sessions will be held at the Carnarvon retreat. At around Mid-day we will then start our practical training just a short walk from the Carnarvon Retreat. The great thing about our Kite Camps is that you are not limited to hours, we will use every bit of wind every day giving you the maximum time for learning to kite but also making it a relaxed environment with plenty of time to relax, digest and watch others too.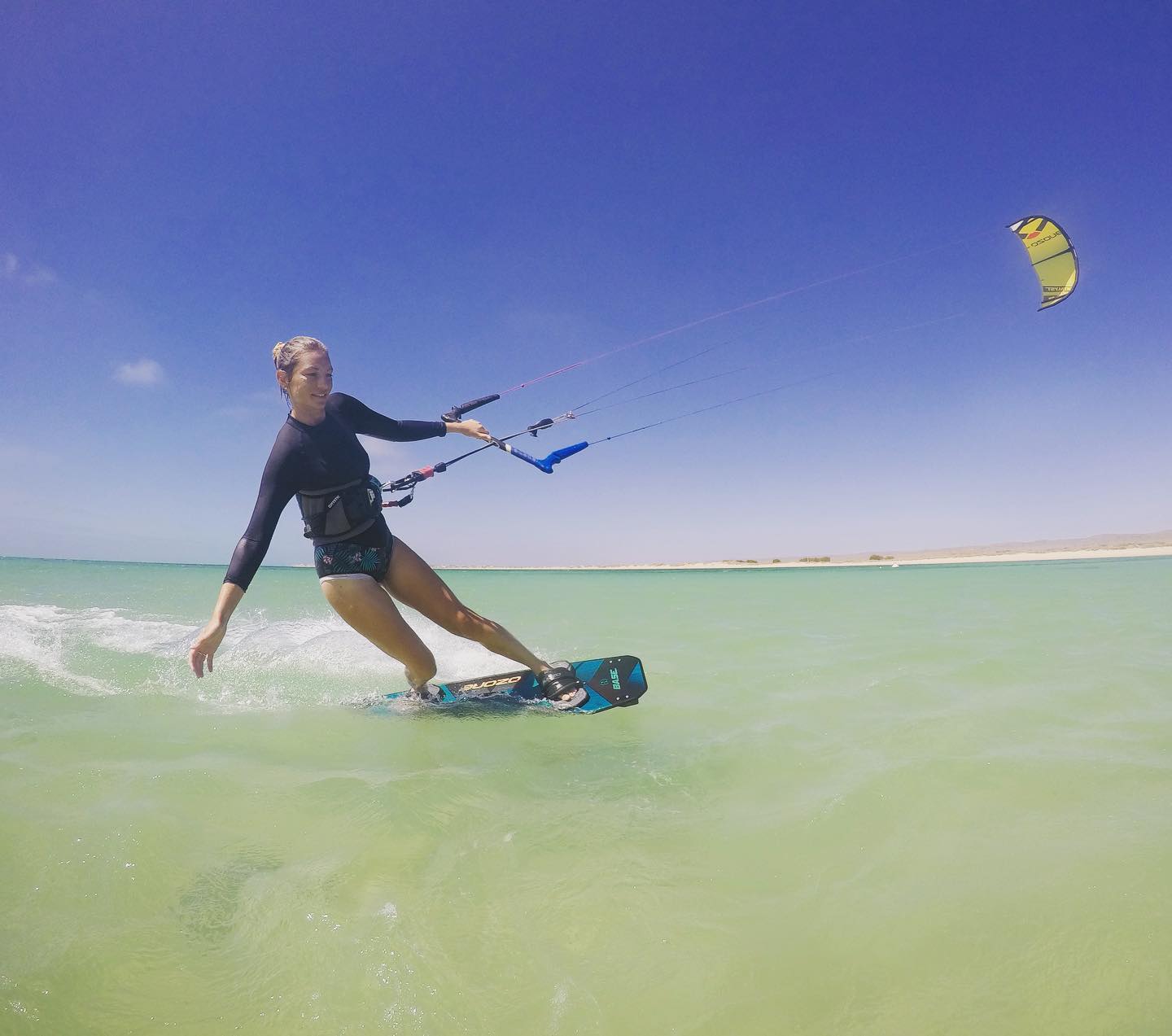 GROUP SIZE: We've kept the group sizes down to maximum 6 students with 2 instructors on hand to maximize YOUR learning progression. What this means is that the value for money compared to traditional Kitesurf Lessons by the hour is greatly increased.
WHAT TO EXPECT: Kitesurfing is achievable by anybody. If you want to learn to kitesurf YOU can. Our team has years of experience not only teaching in Western Australia but all over the world, our experience has proven that anybody can learn to Kitesurf. Everybody learns at their own pace but our ultimate goal is for you to leave our Kitesurf Camp confident to safely continue Kitesurfing independently. We guarantee you lots of fun and progression over the 5 days!
WHERE TO STAY: We've purposely left accommodation out of this package to give those living locally the option to join. If you are looking for somewhere to stay then the Carnarvon Retreat is your spot. Our team will be based there, all our theory session will be based there and it's just a short walk to the Kitesurf Spot. The Carnarvon Retreat has great budget accommodation and if you want something a bit special their Captains Quaters is highly recommended by us. You can book your accommodation separately or we are more than happy to do it for you. Just let us know anything we can help you with!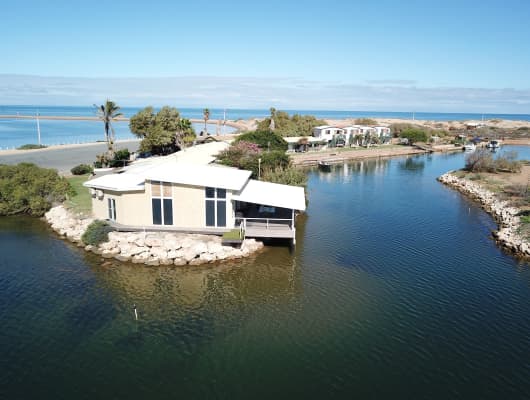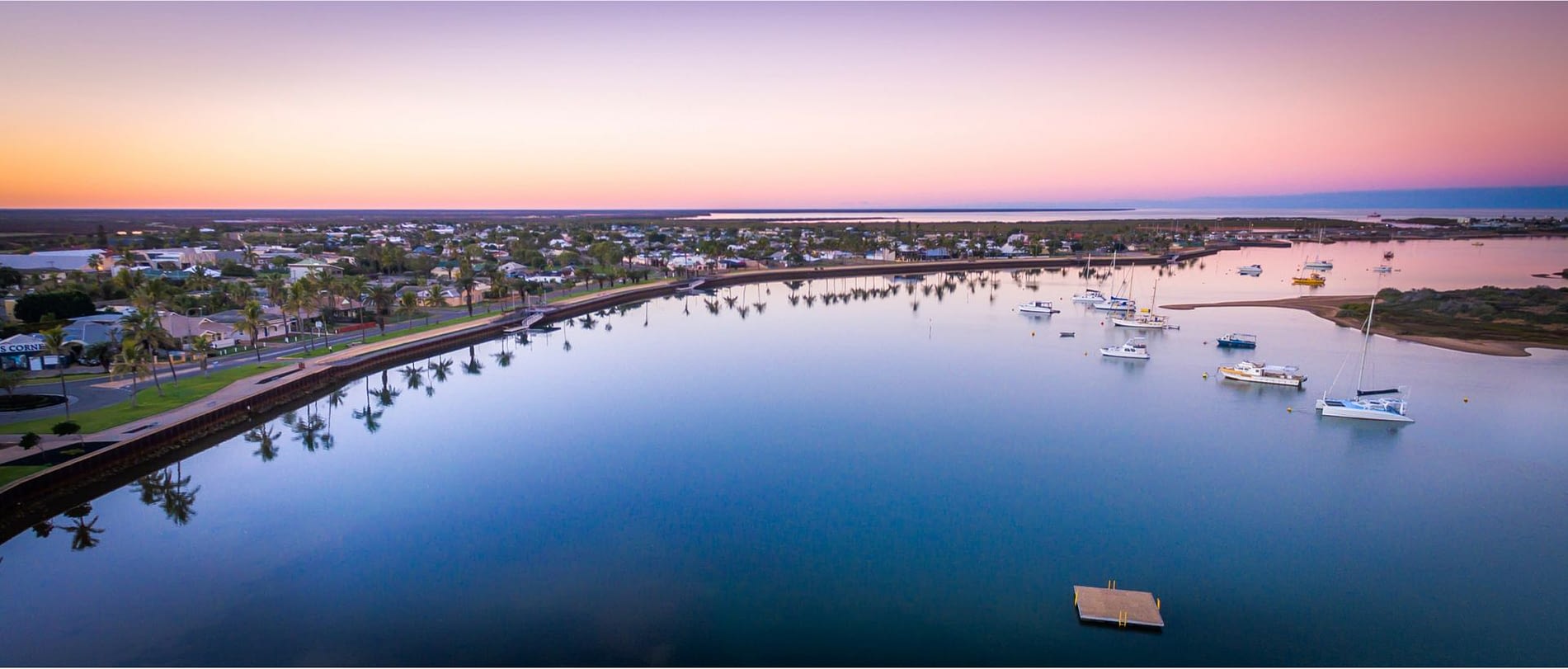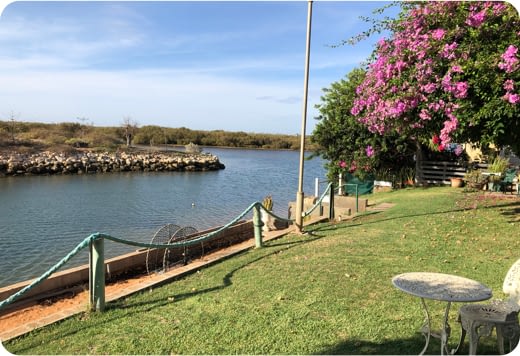 GETTING TO CARNARVON: Carnarvon is very accessible with your own transport but you can also fly in from Perth or catch a bus from most major WA towns up and down the coast. Whilst we would recommend your own transport if you want to have a look around Carnarvon in your own time, we are more than happy to help you arrange transport by Taxi from the Airport or Bus Station and provide basic transport to get supplies for your Self Contained Accommodation at the Carnarvon Retreat. Once you are at the Retreat all the Kitesurf Camp is accessible by foot. You can fly in on the day before the camp and fly out the day after it finishes, at the time of writing return flights from Perth are around $400. Check out Flights HERE. For Bus option you can check out Integrity Coach Lines. At the time of writing return tickets from Perth are $344. Please note that if you come by plane or bus you will need to be there in time for the start of the Camp at around 10am on the first day.
TERMS & CONDITIONS:
CANCELLATION POLICY
Customer Withdraws/Reschedules more than 28 days prior to course commencement
Fees can be transferred to a future course or a full refund less booking fee of 20%.
Customer Withdraws/Reschedules less than 28 days prior to course commencement
No refund will be given unless we can fill that booking with another customer.
Customer Withdraws/Reschedules after commencement of the course
No refund will be given.
Exmouth Surf Centre cancels the course
A full refund will be given unless the cancellation is caused by Force Majeure. Fees can be transferred to a future course. Exmouth Surf Centre shall not be liable for incidental expenses such as travel costs etc.
TRAVEL INSURANCE: We strongly recommend travel insurance to cover the inability to attend a course or leaving a course early due to illness or injury as we cannot refund the course fees if a course is cancelled within 28 days of the course date unless we can sell the position to another person.