Description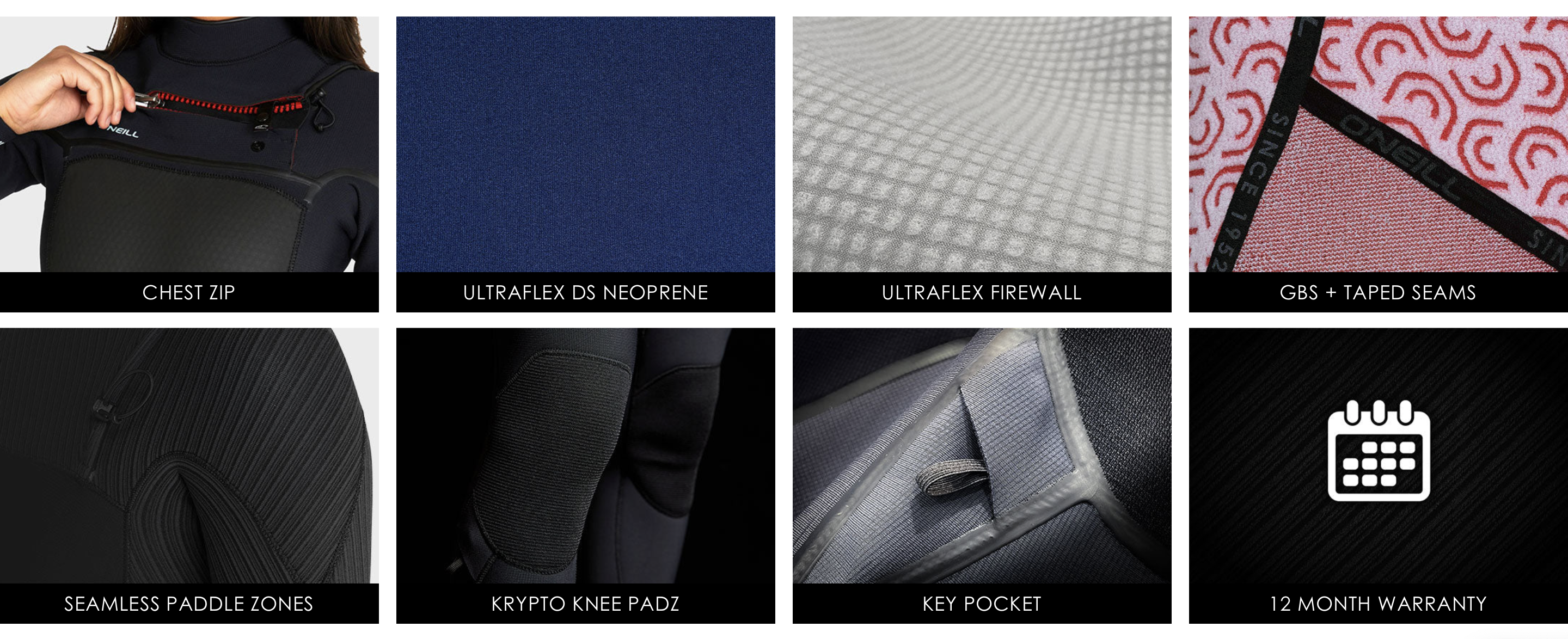 BAHIA COLLECTION
The O'Neill Bahia Collection is designed for a new generation of surfers that want to bring beauty, personality and confidence to the water. The combination of chic styling and absolute function makes bahia a unique wetsuit line for the style-savy and performance driven athlete.
FIRST NAME IN THE WATER
If you live and love the ocean then you are sure to know Jack O'Neill. From the wetsuit that let us live the dream of first in and last out to the first 'surf shop' that gave us a spiritual home for our wave riding community, Jack's mission was always to let us have fun and surf longer.