Stand Up Paddle Board Hire Exmouth
Looking for something different to do in Exmouth and the Ningaloo area? why not have a go at one of the worlds fastest growing watersports.
Exmouth and the Ningaloo area provide the perfect environment for Stand Up Paddle Boarding (SUP). SUP is accessible for everyone and its very easy to learn the basics, its fast becoming one of Australia and the worlds favourite watersports. With its endless possibilities and fun factor its easy to see why its causing such a storm.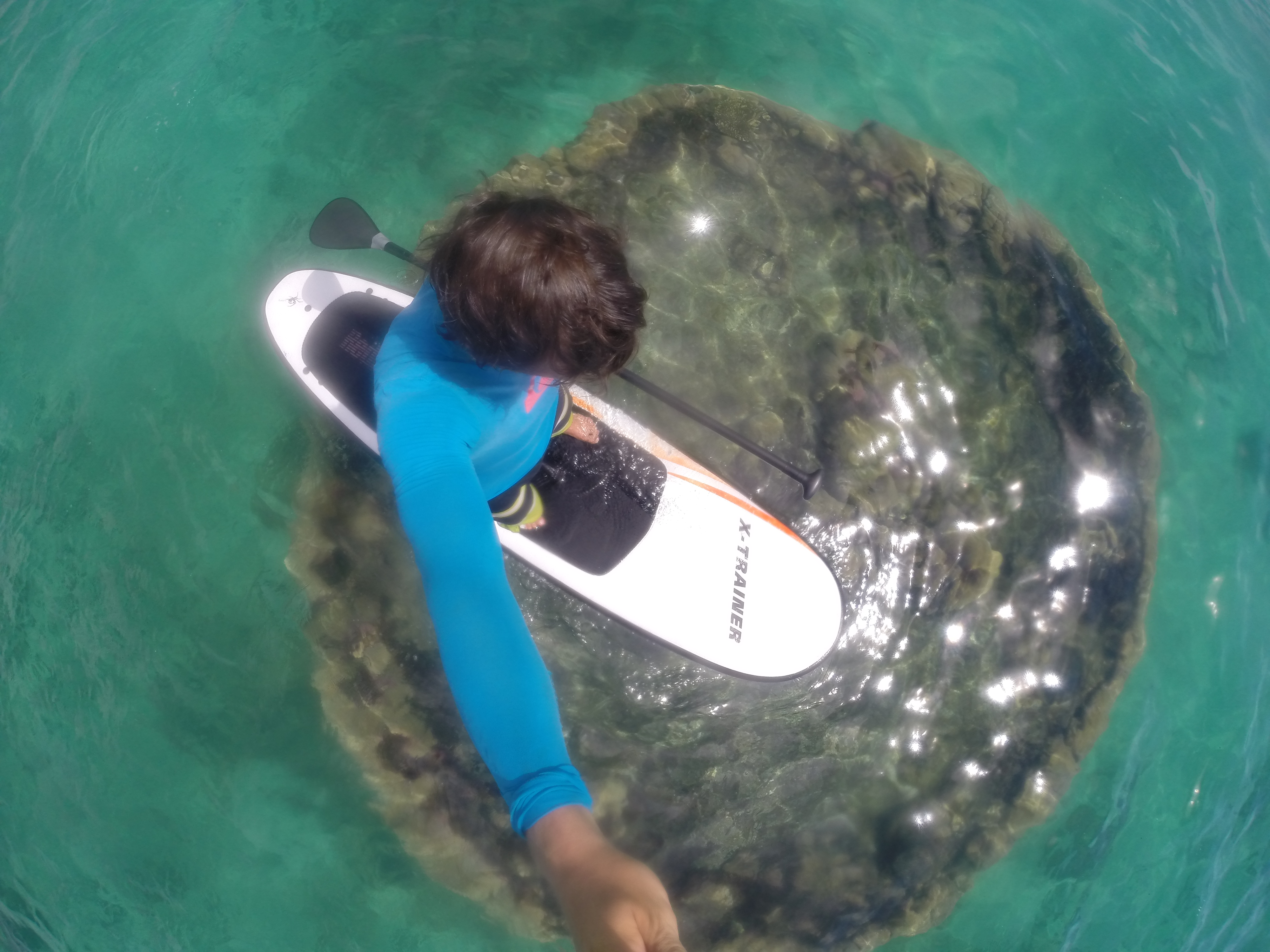 We've carefully selected this seasons SUP hire boards to offer the perfect balance of stability, safety and ease of use. Whilst we still use soft boards for yours and others safety gone are the days of old technology meaning wobbly and bad performing boards. Infact whilst paddling this years SUP's its easy to forget they are not fibreglass construction because they maintain a rigid feel in all conditions.
For flat water and cruising around checking out the reef you'll feel the benefit of our higher quality boards, they eat up any chop in the water giving you a comfortable and stable ride. With a few paddle strokes you can get up some speed speed in no time which is where some of the cheaper poorer quality boards are found lacking with there tendency to move and bend in the centre.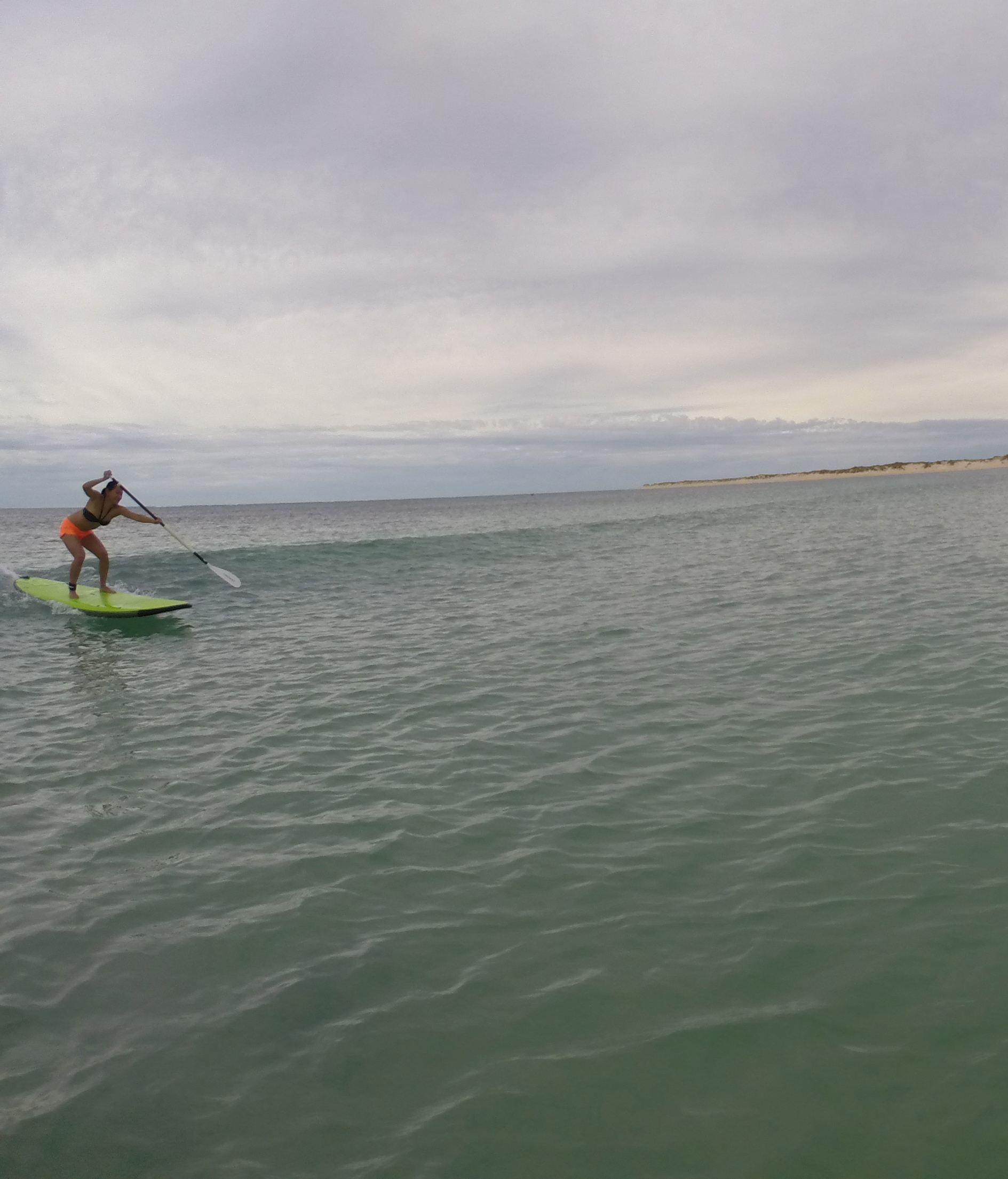 Can you surf on the hire SUP's? Yes you can. Whilst you won't be winning any world titles on our hire equipment you can have a great time in small surf on them. Again in the surf you benefit from there more rigid construction making picking up waves easy. The boards won't bend and flex on a wave face and with some technique cut backs are svn possible although the boards are suited to a more longboard approach to surfing. We use our standards hire boards for all our beginner SUP surf Classes and have had greta results and very positive feedback. All hire boards come with soft flexible plastic fins for safety but use a standard FCS fin box system, this gives you the options to change the fins to gain more turning performance on  a wave (bring your own fins, we don't supply performance fins)

For the more advanced SUP surfer we do have a small selection of wave specific boards and paddles available for hire, this selection changes all the time so to find out whats available get in touch with one of our team.
When you hire any SUP board from us not only are you getting quality well maintained equipment but you also get the benefit of our extensive knowledge of the area. We paddle everyday ourselves and know where the best spots are. We also know where works best on the prevailing wind directions, where the best waves will be and the unmissable experiences that you can get from Stand Up Paddle Boarding in Exmouth.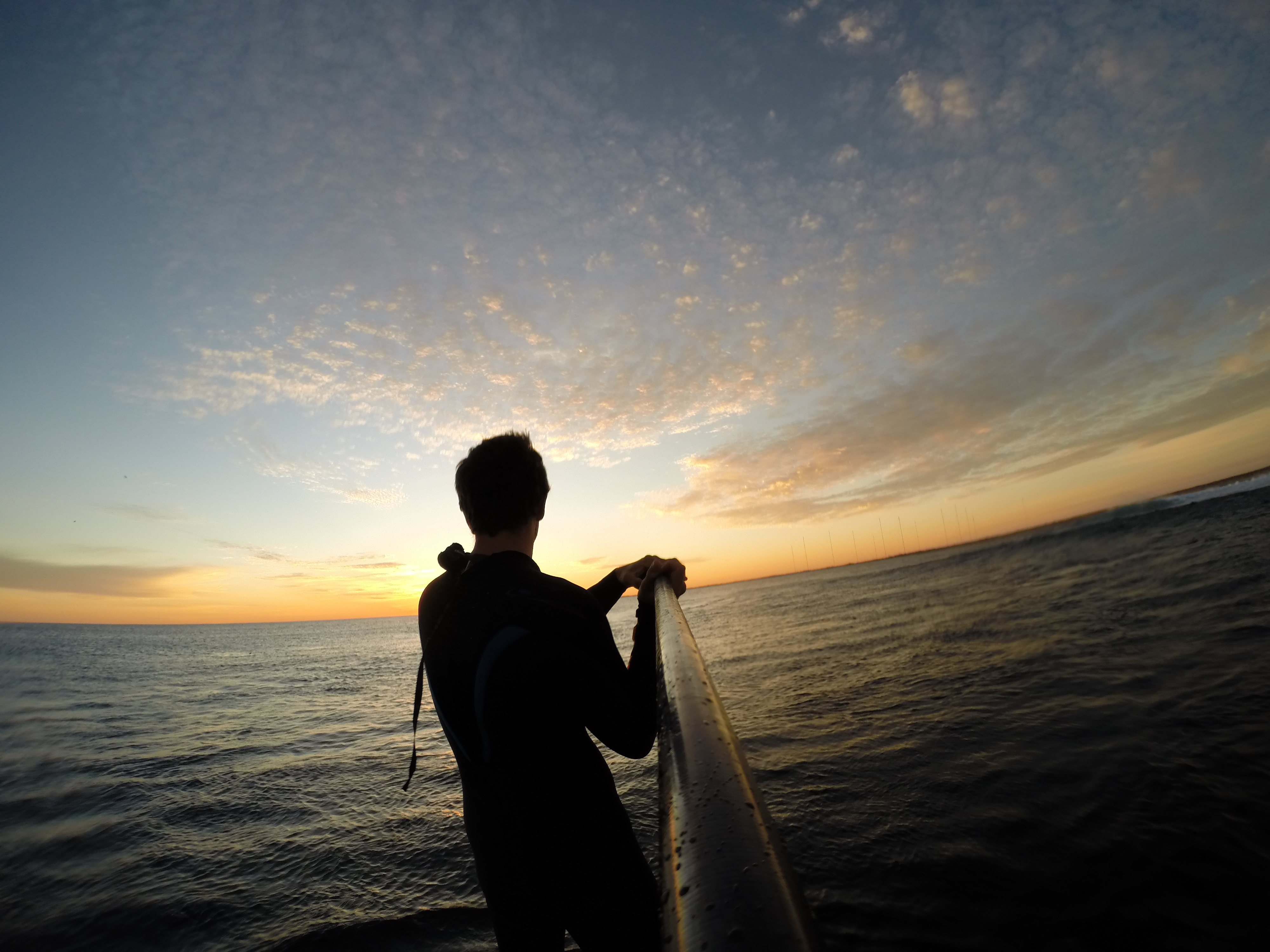 So get amongst it this season and find out for yourself what all the fuss is about. To arrange Hire or lessons or discuss anything SUP in Exmouth get in touch with our team.