SUP – Exmouth's Best Way to Watch a Ningaloo Sunset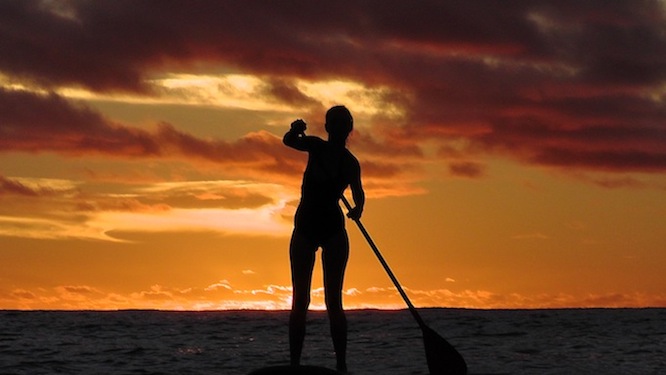 A unique way to watch the sun go down on another amazing day exploring Exmouth and the Ningaloo reef. Picture yourself standing on top of the water feeling the gentle flow of the ocean moving beneath you, your eyes focused forward as the Sun says goodbye to another day. A perfect relaxing experience as the sun meets the waters of the Ningaloo Reef turning the sky red in its wake.
This is how we like to spend as many evenings as possible, Its really hard to explain just how good for the soul an experience like this can be.
Stand Up Paddle Boarding is a great way for the whole family to enjoy an activity together whilst in Exmouth. Its fairly easy to learn, fun and a healthy pastime and now with the introduction of Inflatable Stand up paddle boards to Exmouth Surf Centres hire and school fleet you're not limited to needing a large vehicle to transport your board.
If you want to know more about Stand Up Paddle Boarding around Exmouth and the Ningaloo area, are looking at renting or purchasing a board or you want to join us on one of our sunset SUP sessions get in touch.