SUP Paddle Repair
August was a bad month for paddles at ESC, in fact I myself managed to snap 3, all of them within a week including my favourite YOB paddle.
Today I decided to have  ago at putting these bits and pieces to use.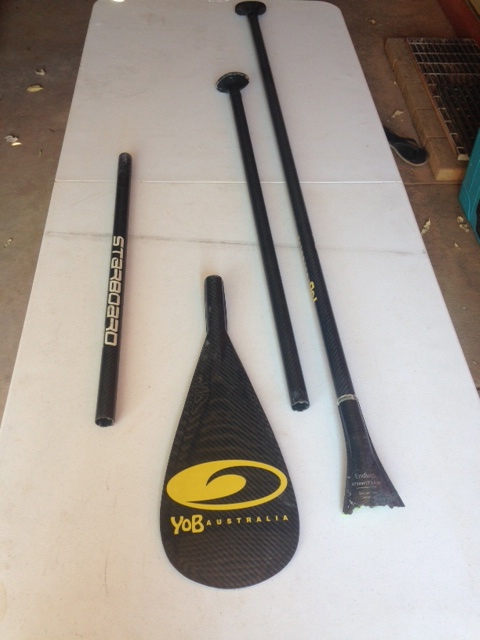 Unfortunately the blade on the good shaft to the left was stuck originally using epoxy resin, a note to everyone and myself, don't do this as its impossible to remove. Using 5 minute epoxy is the go as you can break the glue with a heat gun and remove the blade if needed. But for this case we have to cut it off with a good old Hacksaw.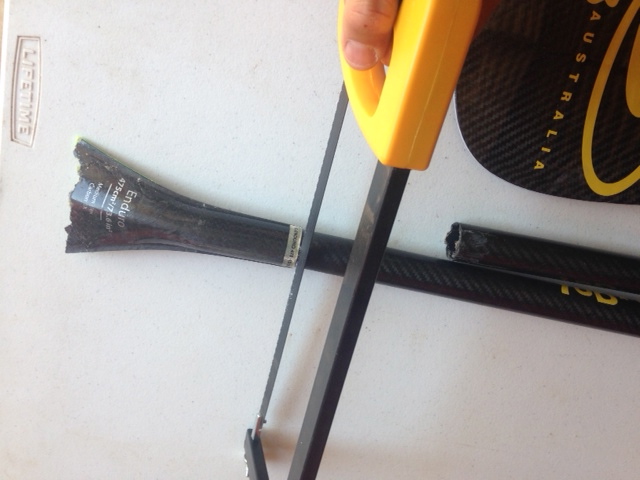 At this stage if you didn't mind losing a couple of inches I could just stick the shaft straight into the blade sleeve. Unfortunately not that easy on this one as its already at my perfect length and I don't want to loose and length so its the hard way on this one.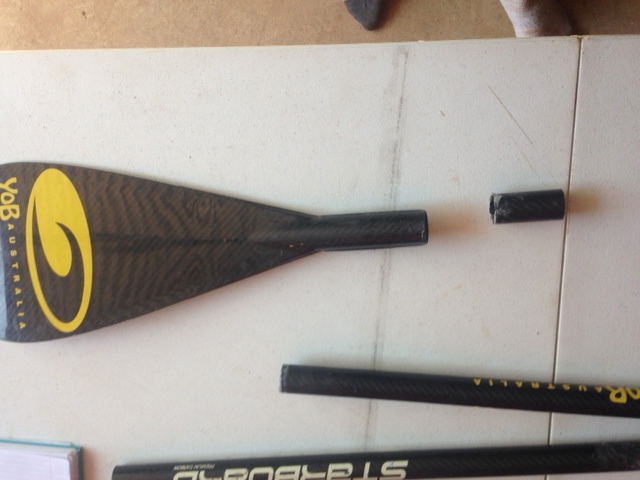 First thing I needed to do was cut an inner piece of old shaft to put inside the Paddle sleeve.
Next is to cut a length of the broken paddle and make a slot in it along its entire length, this is to sleeve inside the shaft and inner blade sleeve. Notice the end that will be inside the shaft isn't cut straight, i figure it spreads any load point with an angle to it.